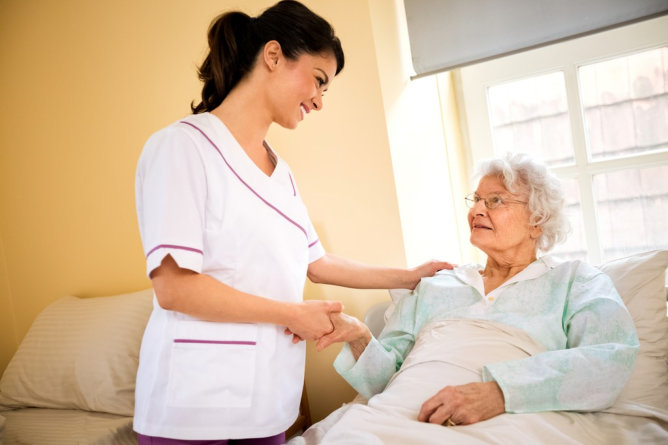 Being a homemaker in Oklahoma for the elderly is more than just caring for the physical needs of the senior or PWD. As humans, our emotional, physiological, and even spiritual needs have to be met.
Our caregivers in Broken Arrow, Oklahoma should form and foster bonds of trust with the seniors in their care. They should also provide a shoulder the lean on to these seniors.
If you are looking to invest in Home Health Care for your senior, you have to choose a person with the right qualities. They will be spending many hours with your loved one, so you have to make sure this caregiver treats your senior well. Here are a few characteristics that we at Eton Home Healthcare, Inc. think you should look for:
Passion
You want someone who will care for your senior not only because of the compensation they will receive. Caregiving is hard, and only a caregiver who is passionate about their career can give the best care there is.
Patience and Flexibility
There's no such thing as a smooth ride when caring for a senior. Many things can go wrong or hold you up. There are days when a caregiver has to slow down their pace if their patient is being uncooperative, in pain or feeling discomfort.
Compassion
Compassionate caregivers know how to put themselves in their patients' shoes. They are able to spot if their patient is feeling pain, fear, and discomfort and find the right ways to make them feel better.
For more senior care tips, follow us on all our social media platforms. Want to invest in your loved one's care? Give us a call to learn more.