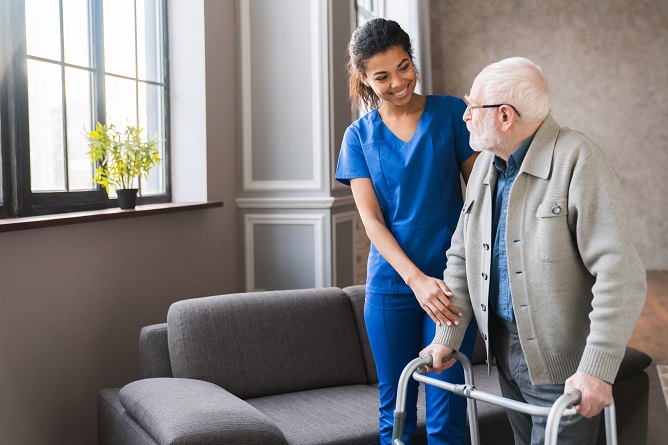 To a lot of seniors and family members, health care is a beneficial choice. It is a safe and affordable solution that supports the family while allowing your loved ones to stay in the comfort of their own homes and communities. At Eton Home Healthcare, Inc., an agency surrounded by trusted healthcare professionals and Caregivers in Broken Arrow, Oklahoma, we only provide quality services for you or your senior loved ones.
Home health care professionals can be there when you aren't able to be. If you are caregiving from a distance, home health care can give you peace of mind. Trained and qualified professionals can assess safety risks and make simple corrections in the home, from placing a rug on a slippery floor, to recommendations for ambulatory assistance. Access to skilled nursing care at home. Skilled medical care can be delivered at home by thoroughly supervised nurses, certified, licensed, and knowledgeable about high-technology medical equipment. Home health care can ensure that your loved one's complex medical needs are met. Aside from medical care services that we can provide, we can also cater to non-medical care needs with the help of our Homemaker in Oklahoma.
If you want to know more about the services that we can provide, please do not hesitate to let us know. We can offer you a wide range of Home Health Care services that are customizable to meet your standards.