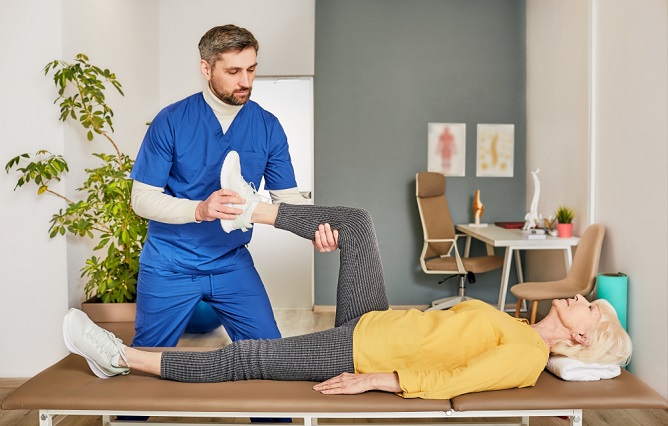 Physical therapy can help aging adults and senior citizens in many different ways, whether or not they have underlying health conditions. It can help improve their overall quality of life by improving strength, functionality, coordination, balance, and mobility. Here are some ways aging adults can benefit from physical therapy services:
It Can Help Address Chronic Pain

The risk of chronic pain increases with age. One reason for this is that the body naturally gets weaker with age, especially the joints and muscles. Physical therapy services can help seniors keep their bodies strong to help reduce the risk of chronic pain from developing.

It Helps Preserve Independence and Functionality

Doing daily living activities can become challenging for seniors due to age-related issues like mobility constraints. Physical therapy can help address structural and functional weaknesses in the body, allowing seniors to perform their independent living skills safely and effectively at home. We also provide Homemaker services and more to help reduce the workload at home for seniors.

It Can Reduce Dependence on Prescription Medication

Physical therapy can help seniors become stronger and more functional, reducing their dependency on prescription medication. Notable examples include medication for chronic pain, hypertension medication, and more. Our Caregivers in Oklahoma will also assist your loved ones with their daily living activities like exercise and hygiene to help lessen the risk of illness and reduce dependency on medication.
For home healthcare services, you can call Eton Home Healthcare, Inc. (JOE) at 918-459-9640. Services you can expect from us include Nursing Care, Physical Therapy, and Home Health Care in Broken Arrow, Oklahoma.