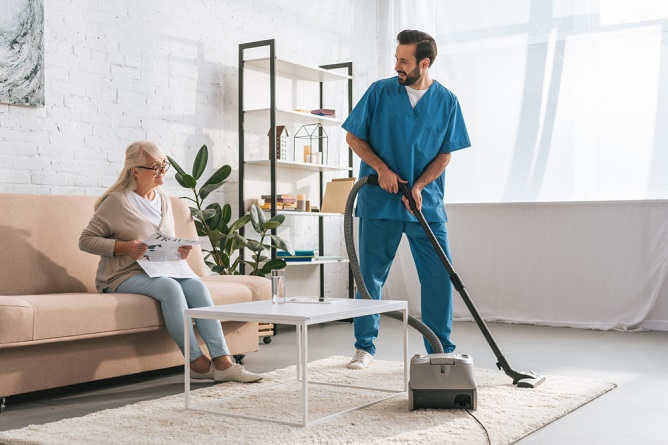 Age-related issues and chronic conditions can make independent living more challenging for senior citizens who choose to age in place at home. Seniors experiencing daily living challenges may need to consider home health services to address issues associated with daily living activities, comfort, and independence at home.
We provide reliable home health care in Oklahoma, and here are a few telltale signs your elderly loved ones may need to consider hiring assistance at home:
Keeping the Home Clean Becomes More Difficult

Age-related issues like mobility constraints can make housekeeping and homemaking more difficult and dangerous for seniors. Home health care services include personal care and homemaker services to help seniors keep their homes clean, tidy, hygienic, and secure.

They Are Experiencing Trouble With Medication Compliance

Proper medication compliance is essential for a successful therapy program. If your elderly loved ones are struggling with their medication adherence and compliance, it may be time to consider hiring help. Our nurses and caregivers in Oklahoma can help with medication administration and organization to help ensure that your elderly loved ones take all their medicines on time.

They Are Recovering From Illness or Surgery

Seniors recovering from an illness, surgery, or hospital admission may need extra support at home to speed up recovery and reduce the risks of health complications. Caregivers and nurses can assist with meals, pain management, mobility, and many more.
We offer skilled nursing services to promote health outcomes for senior citizens aging at home. Call Eton Home Healthcare, Inc. at 918-459-9640 for more information about our services and skilled nursing in Broken Arrow, Oklahoma.
Disclaimer
Blogs, content and other media uploaded online are for informational purposes only. Contents on this website should not be considered medical advice. Readers are strongly encouraged to visit their physician for health-related issues.