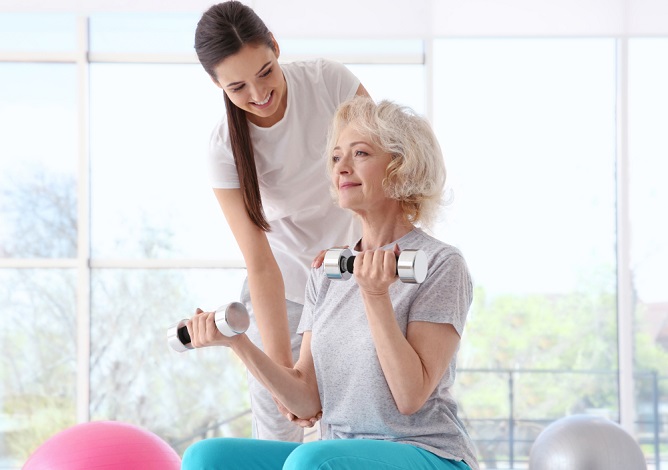 Physical therapy is a great care service for senior citizens dealing with age-related issues and chronic conditions. It can improve their overall quality of life, independence, and comfort at home. Other ways physical therapy can improve the lives of senior citizens include:
Reducing the Risks of Injury or Speeding up Recovery

Physical therapy can help improve functionality and strength, reducing the risk of injuries for both adults and senior citizens. It is also effective in speeding up recovery and rehabilitation after injury, surgery, or hospital admission.

Boosting Overall Energy Levels

Physical therapy services often included a variety of exercises and workouts. Regular exercise promotes overall health and boosts energy levels in senior citizens. Our home health care in Oklahoma includes physical therapy services to help seniors improve their quality of life and functionality at home.

Reducing Dependency on Prescription Medication

Physical therapy can help reduce the dependency on prescription medication, especially medication for chronic pain, by focusing on improving functionality, providing pain management, and boosting strength and mobility. Our caregivers in Oklahoma can also provide seniors with daily living assistance to promote their independence and mobility at home.
You can call Eton Home Healthcare, Inc. at 918-459-9640 for healthcare services like physical therapy. We also provide supported living services, transportation assistance, and skilled nursing in Broken Arrow, Oklahoma.
Disclaimer
Blogs, content and other media uploaded online are for informational purposes only. Contents on this website should not be considered medical advice. Readers are strongly encouraged to visit their physician for health-related issues.