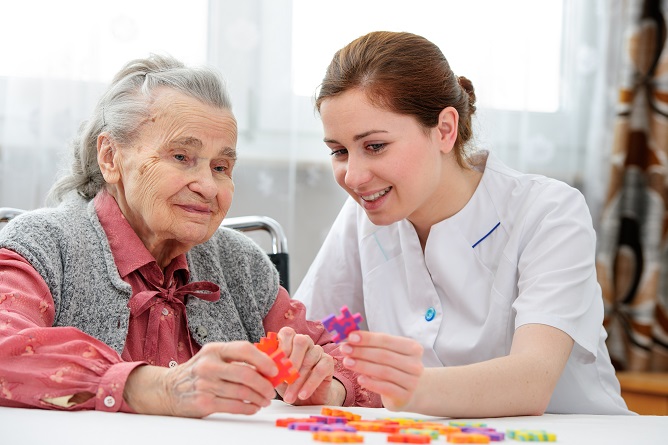 Alzheimer's disease is a progressive neurodegenerative disease that causes memory loss and other cognitive impairments. It's the most common form of dementia and affects an estimated 5 million people in the United States.
It's hard to watch someone you love suffer from Alzheimer's. You may feel helpless and afraid, but there are ways you can provide support and comfort to your parent or other seniors with Alzheimer's.
Keep them busy.

People with Alzheimer's disease often have trouble focusing. So, keeping them occupied with activities like reading or playing games can help them stay engaged and active.

Be patient.

It can be difficult for people with Alzheimer's disease to remember things. It's important to be patient when communicating with them.

Don't make them feel isolated from others.

Keeping your loved ones engaged in social activities like going out for dinner with friends or attending church will help them maintain their sense of self-worth.
If you're caring for a loved one with Alzheimer's, you know it can be an incredibly difficult process. As their condition progresses, it becomes harder and harder to care for them on your own. That's where our home health care in Broken Arrow, Oklahoma comes in.
Eton Home Healthcare, Inc. provides quality home health services for seniors.
We have a team of professional nurses and caregivers in Oklahoma who are dedicated to helping you and your loved ones live the best lives possible.
We provide a range of services that allow you to focus on your family while we handle the rest. These include occupational therapy, speech therapy, homemaker services, and more.
If you have any questions about our nursing care services or would like more information about how we can help you, please contact us today.