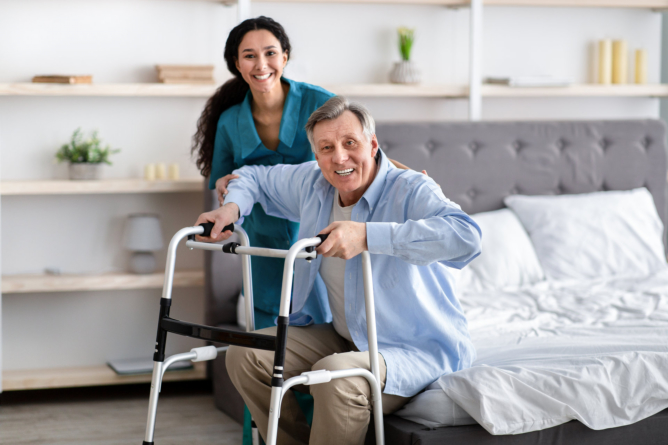 Most of the time, people will come across the phrase "skilled nursing care" when they start their investigation into long-term care choices, and they may wonder what it means or what it offers. Skilled nursing care can be offered to a person who requires medical attention or treatment that can only be given by a licensed nurse or other qualified healthcare professionals.
Older adults who live in private homes, adult foster homes, assisted living or residential care facilities, or long-term nursing homes can benefit from skilled nursing. But when exactly do they need it?
Our home health care in Broken Arrow, Oklahoma shares some common reasons below:
Requiring immediate and attentive care

Your needs are taken into consideration when developing care plans. Apart from this, you can gain access to personalized, round-the-clock care.

Caring for a disability

Physical problems restrict the number of activities a person can complete in a day. Nurses are trained to provide mobility assistance to ensure that you or a member of your family living with physical conditions has a better quality of life.

Helping with physical activity

Particularly as we age, exercise and movement are frequently important for staying healthy. Through this, skilled nursing offers advice to individuals and determines what may be ideal for their ongoing health requirements.
Looking for quality skilled nursing services? Get in touch with Eton Home Healthcare, Inc. today. We offer a wide range of services, including homemaker and home health services.
For further inquiries, get in touch with our caregivers in Oklahoma today.