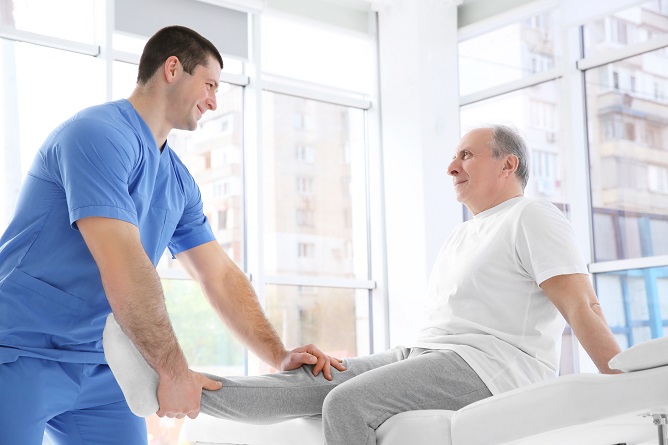 Part of caring for our loved ones with disabilities is educating ourselves about the services and resources available for them.
That said, some terms can be quite confusing. Among such terms are habilitation and rehabilitation.
As a provider of supported living services at Eton Home Healthcare, Inc., we know full well how important it is to distinguish these two approaches from one another as having this information can help us ensure a higher quality of living for our loved ones with disabilities.
So, how is rehabilitation different from habilitation?
Rehabilitation or rehab refers to approaches that are aimed at restoring skills and physical functions that have been limited, weakened, and lost due to injury or disability. This course of treatment is best managed with the daily assistance offered by caregivers in Broken Arrow, Oklahoma, or elsewhere, to avoid injuries.
On the other hand, habilitation refers to approaches that are aimed at creating and developing the skills, abilities, and functions that haven't been formed yet among individuals who have disabilities and/or special needs. Among such skills include functional abilities like sitting and walking, social skills, and other adaptive capabilities that would enable them to live as fully as possible in their communities.
Like rehab, the course of treatment works best with a caregiver and homemaker in Oklahoma, or elsewhere, who can help ensure their safety and consistency.
We offer habilitation services for this very reason along with our home health care services. We are contracted with the State of Oklahoma, the Department of Human Services, and the Developmental Disabilities Service Division (OKDHS/DDSD) to provide services to people with developmental or intellectual disabilities.
We hope this entry helped in your journey for a better life for your loved one. For more like this, be sure to check back next time.