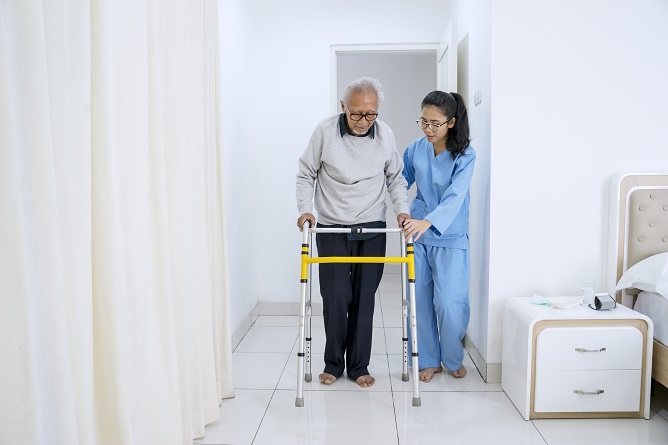 Therapy is what the elderly need when confronted with varied illnesses. It is their bridge to full recovery. There can be plenty of factors why patients need therapy, and there are different types of rehabilitative therapy.
With the help of home health care, these therapies can be administered- at the comfort of the patient's home. Physical therapy, occupational therapy, and speech therapy are the most common go-to therapies. They are for different types of recoveries, depending on the patient.
As homemaker in Oklahoma, we have to know the difference between these go-to therapies.
Physical Therapy
for athletic injuries
for patients with physical development delays
improves motion and function
keeps you strong and reduces the chances of disability
works on flexibility, endurance, balance, and motor skills coordination
Occupational Therapy
for patients who suffered injuries from an accident
recovering from a stroke
have lost the senses and struggling the development disabilities
motor skills coordination and thinking
for re-learning the skills essential in everyday life
Speech Therapy
for patients recovering from a stroke
patients who underwent brain surgery
individuals with structural disorders in the mouth or throat and speech delays
treats swallowing disorders and communication issues resulting from traumatic injuries or illness
Eton Home Healthcare, Inc. (JOE) provides these rehabilitative services- among the other services we offer. We have well-trained caregivers in Broken Arrow, Oklahoma, ready to serve patients and the elderly in need.
Our agency offers sets of diverse programs and services beneficial for the community. Should you want to learn more about us, check out our website. To know more or schedule an appointment with us today.