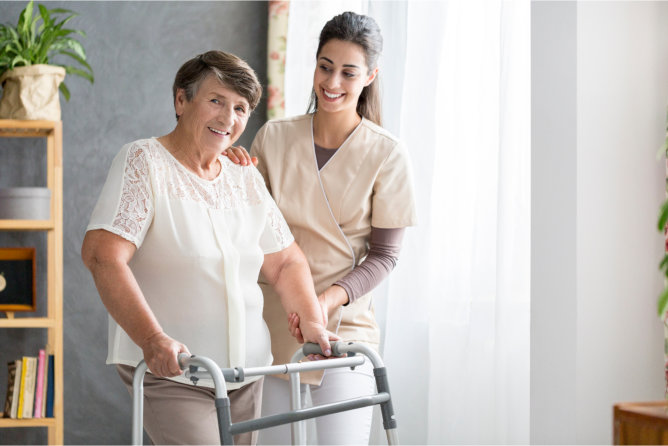 Some seniors love to do tasks by themselves, but as much as we want to keep them independent, some hindrances may cause them to need assistance from a Homemaker in Oklahoma.
Arthritis is a condition that causes pain and inflammation in the affected joints. It is one of the things that inhibit the elderly from doing what they love. And when left untreated, it might cause an inability to do daily living activities.
Many people do not know that there are many types of arthritis, which include the following:
Rheumatoid Arthritis
This type is an autoimmune disease that causes deformity in the affected area.
Osteoarthritis
This condition is the most common form of arthritis. Seniors under Home Health Care must maintain an active lifestyle to avoid getting osteoarthritis.
Ankylosing Spondylitis
Arthritis does not only affect your hands, ankles, and knees but also affects the spine. And this type of arthritis happens when small bones in the spine fuse over time. Sadly, this type is incurable.
Gout
Uric acid crystals form in your joints that cause inflammation and swollen fingers, toes, ankles, etc.
Juvenile Arthritis
Can you imagine kids from 16 and below can have arthritis too?
Caregivers in Broken Arrow, Oklahoma, must be cautious about the signs of arthritis in seniors under their care. The early detection of symptoms can pave the way to halt their progression.
If you know anyone who requires proper management of their health, refer them to us. Eton Home Healthcare, Inc. offers a wide range of services to support the needs of your elderly loved ones so they can maintain a good quality of life. Feel free to reach us at 918-459-9640 for more information, and we will gladly assist you.