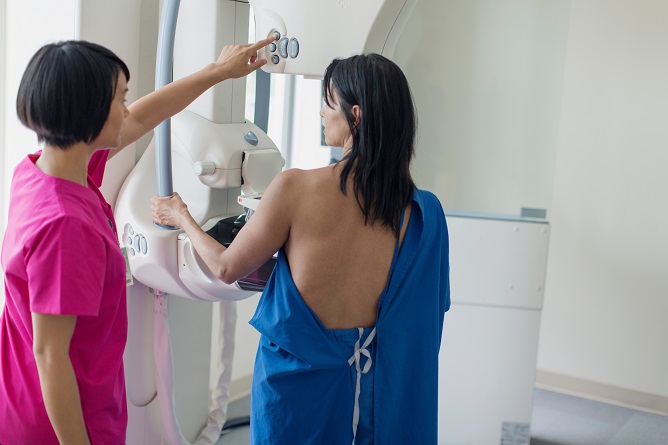 Breast cancer is a disease that occurs when abnormal cells grow out of control in the breasts. It can occur in males but is more prevalent in females. And as providers of home health care in Broken Arrow, Oklahoma, we aim to raise awareness of this deadly disease.
In the classic breast examination, you can detect lumps by gently pressing around the breast and the lymph nodes in the axilla or the armpit area with your fingers. Your doctor can do this procedure at the clinic, or you can do a self-assessment at home with the help of your home health services provider.
However, the use of these modern technologies can detect breast cancer more thoroughly:
A breast biopsy is a procedure where a part of the suspicious area will be extracted and tested in the lab to make a definite diagnosis.
A mammogram is an X-ray of the breast where a machine will press on your chest to detect lumps.
Sonomammogram is an ultrasound of the breast, which uses sound waves to detect solid masses or fluid-filled cysts.
MRI of the Breasts is a procedure that uses magnetic and radio waves to create an image of the breast interior.
Adult females aged 40 to 49 must seek a doctor's advice on whether they need screening or not. Older women 50 and above must undergo the procedures every 1-3 years, depending on the need.
If you need caregivers in Oklahoma after getting a diagnosis, you can rely on our services. Eton Home Healthcare, Inc. will be there for you as you fight Breast Cancer.
If you require a homemaker to do daily tasks while you undergo treatment, we can send a happy helper.