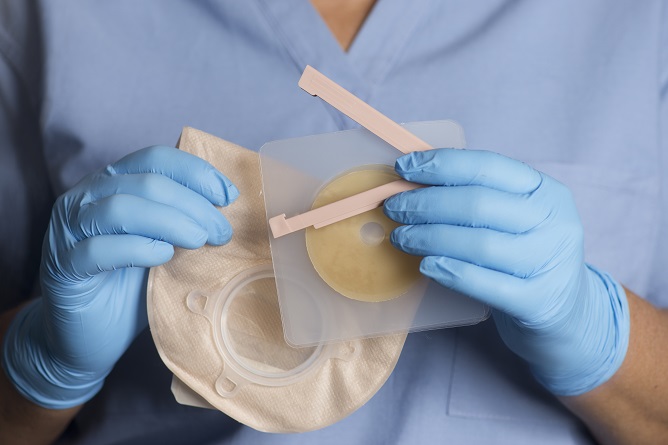 While not everyone may need colostomy care, it can be helpful for those diagnosed with congenital abnormalities, Crohn's illness, and cancer to enhance their quality of life.
A colostomy creates a stoma (surgical opening) in the abdominal wall through which the colon can exit. This way, one can avoid a damaged or diseased section of the colon.
As an agency providing home health care in Broken Arrow, Oklahoma, we see quite a few patients who have had a colostomy.
One of our jobs is to assist patients with a regular stoma and ostomy bag care.
An adhesive "skin barrier" on the ostomy bag secures it to the patient's belly. When the stoma's size changes, it's crucial that the skin barrier be modified accordingly.
Stoma skin should always look like normal abdominal skin. However, the secretions from an ostomy device might irritate the skin and cause discomfort. Home health services usually offer management and assistance for this type of care.
Here are a few suggestions our caregivers in Oklahoma can do to assist them in changing their ostomy bags:
Gather your tools and sanitize your hands with soap and water.
To remove the pouch, first detach the adhesive skin barrier by gently pressing down on the skin around the stoma, and then lift the pouch up and away from the stoma.
Wash the area around the stoma with a bit of soap and some warm water.
Ensure there are no issues with a thorough inspection.
Colostomy care might initially be frightening for a patient, but Eton Home Healthcare, Inc. can help! We also can provide our patients with a homemaker whenever non-medical services are needed. 
Contact us today if you or a loved one require this assistance!